What sets this app apart are
its distinctive features!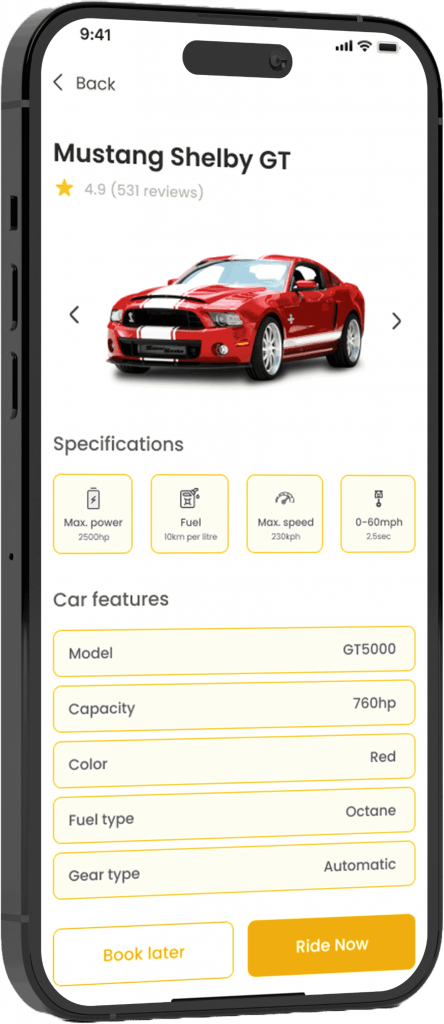 User Registration and Profiles
Allow passengers and drivers to create profiles with personal information, contact details, and payment preferences.
Ride Booking
Allow passengers to book rides by specifying pick-up and drop-off locations. Passengers can choose the type of vehicle, view fare estimates, and confirm bookings.
Real-Time GPS Tracking
Implement GPS tracking to enable users to track the location of available cabs in real-time. This feature also provides passengers with estimated arrival times.
Multiple Payment Options
Offer various payment methods, including credit/debit cards, digital wallets, and cash, to accommodate diverse passenger preferences.
Fare Estimation
Provide passengers with estimated fares for their trips based on distance, time, and chosen vehicle type before they confirm their bookings.
Vehicle Options
Offer a variety of vehicle options, including standard, premium, and shared rides, to cater to different passenger needs and budgets.
Driver Verification and Background Checks
Ensure the safety of passengers by conducting driver background checks and verifying their credentials before allowing them to register.
Promo Codes and Discounts
Provide passengers with the option to apply promo codes or discounts to reduce the cost of their rides.
Driver Ratings and Reviews
Allow passengers to rate and review drivers after each trip, helping maintain service quality and accountability.
Ride History and Receipts
Enable passengers to access ride history, view receipts, and download invoices for expense reporting purposes.
Multilingual Support
Offer the app in multiple languages to cater to a diverse user base, including tourists and international travelers.
Emergency Assistance
Include an emergency button that passengers can press to alert authorities or share their ride details with trusted contacts in case of emergencies.
Driver Earnings and Reports
Enable drivers to track their earnings, view trip reports, and access financial statements within the app.
Surge Pricing Notifications
Notify passengers of surge pricing during peak hours or high-demand periods, ensuring transparency in fare calculations.
Driver Navigation Assistance
Provide drivers with in-app navigation tools to optimize routes and reduce travel time.
Driver and Passenger Ratings
Allow drivers to rate passengers, promoting respectful behavior and accountability among both parties.
In-App Advertising and Promotions
Utilize the app as a platform for advertising and promotions, allowing businesses to reach a targeted audience of passengers during their rides.
Privacy and Data Security
Assure users that their personal information and payment details are secure through robust data encryption and privacy measures.
Cab User Application
In a Cab user app, users can select their cab type and destination, make secure payments, and manage their accounts for a seamless booking experience.
Cab Driver Application
In the cab driver app, drivers can view incoming ride requests, navigate to pick-up and drop-off locations, manage their accounts, and receive online payments.
Note: One week consists of 5 working days for development purposes.
40 Hours / Per Month = 800 USD.

80 Hours / Per Month = 1500 USD.

160 Hours / Per Month = 2500 USD.
Aesthetic, intuitive, and functional interfaces enhance user experiences and ease task completion.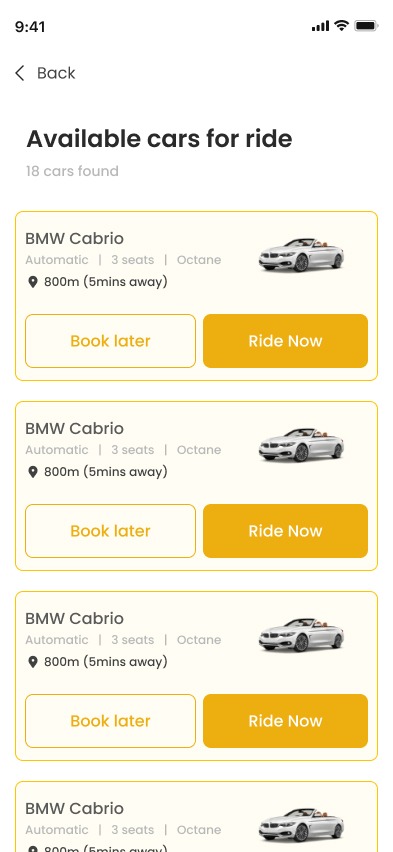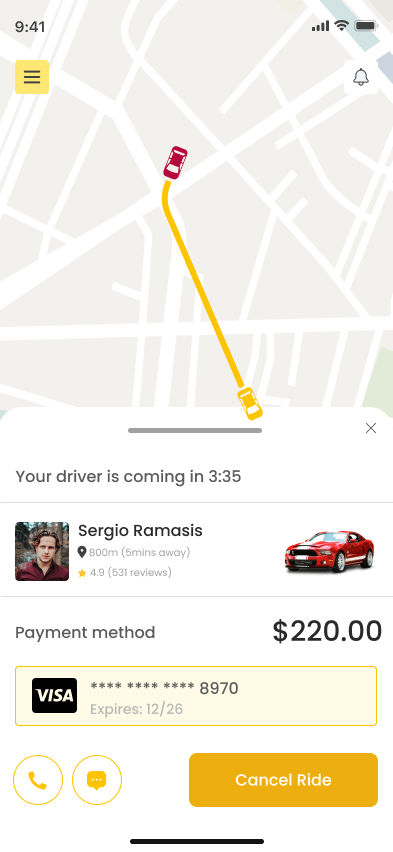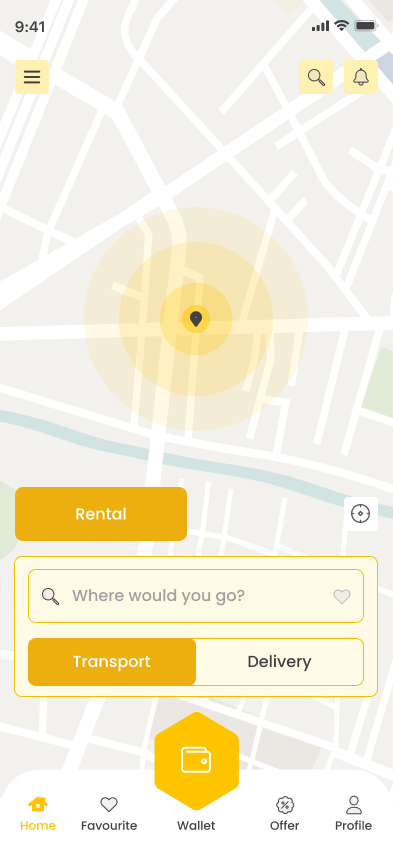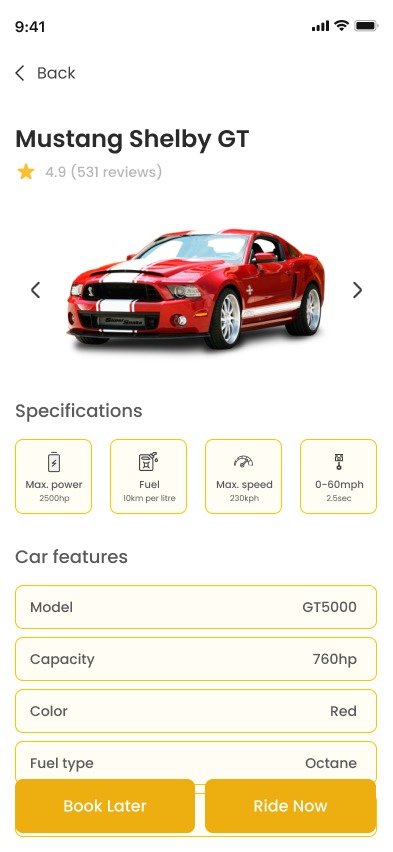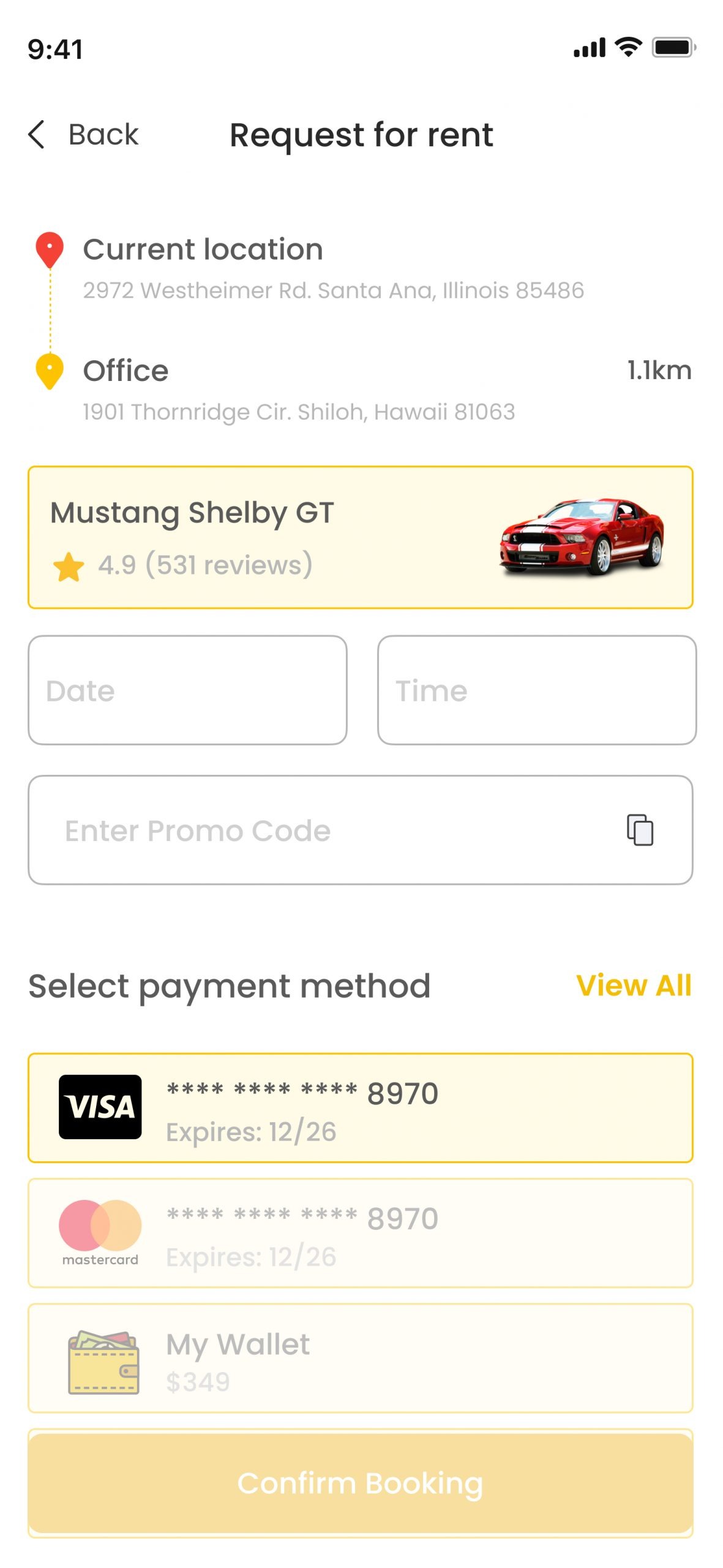 Frequently Asked Questions
FAQs provide quick and easy answers to common inquiries,
reducing the need for additional customer support.
Is my payment information secure in the app?
Yes, we prioritize the security of your payment information. We use encryption technology to safeguard your data and ensure secure transactions.
How can I track the location of available cabs in real-time?
You can track available cabs by opening the app and viewing the map. It will display the real-time locations of nearby drivers.
Can I choose the type of vehicle for my ride?
Yes, you can select the type of vehicle that suits your needs and budget during the booking process.
What payment methods are accepted in the app?
We accept various payment methods, including credit/debit cards, digital wallets, and cash, to provide flexibility to our users.
Can I get a fare estimate before booking?
Yes, you can view an estimated fare for your trip before confirming your booking. This helps you plan your budget accordingly.
Can I report a driver for any issues?
Yes, you can report any issues or concerns about a driver through the app. We take all reports seriously and investigate them promptly.
Can I request an invoice for business expenses?
Yes, you can generate an invoice for business expenses by selecting the ride and requesting an invoice through the app. You can then download it for your records.
Start Your Project With Us