What sets this app apart are
its distinctive features!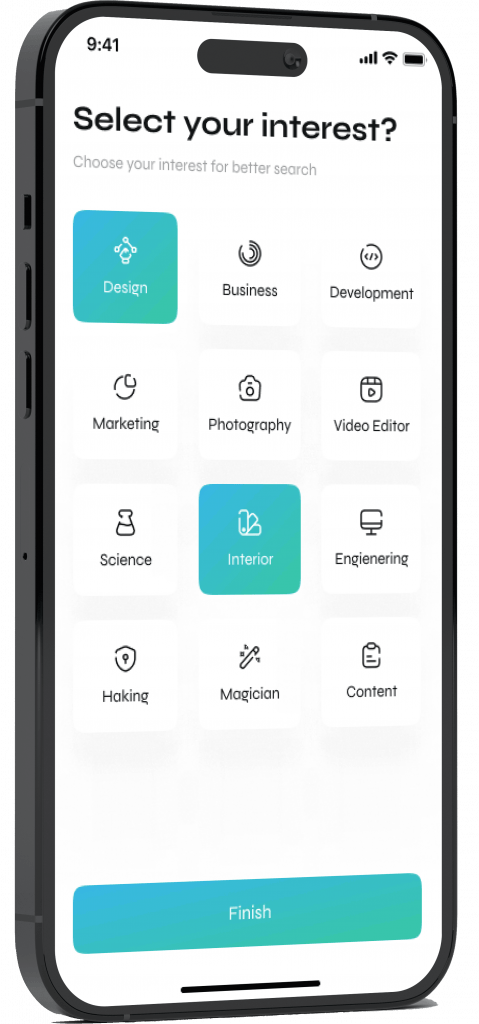 User Profiles
Explain how users can create profiles, track their learning history, and save favorite courses.
User-Friendly Interface
Emphasize the app's intuitive and user-friendly design, making it easy for students and learners of all ages to use.
Course Catalog
Showcase the available courses or subjects, including a brief description, instructors, and pricing (if applicable).
Video Lessons
Highlight the inclusion of video lessons, lectures, or tutorials, providing an engaging learning experience.
Interactive Quizzes
Mention the availability of interactive quizzes or assessments to test learners' knowledge and track progress.
Personalized Learning
Promote the app's ability to tailor content and recommendations based on individual learning goals and preferences.
Discussion Forums
If applicable, mention the inclusion of discussion forums or community features for learners to interact with instructors and peers.
Certifications
Highlight any certifications or course completion certificates that learners can earn.
Instructor Profiles
Showcase instructor profiles, including their qualifications and expertise.
Mobile and Tablet Compatibility
Ensure that the app is optimized for both mobile phones and tablets.
Learning Resources
Explain the availability of additional learning resources such as downloadable PDFs, ebooks, or supplementary materials.
Secure Payment
If the app offers paid courses, assure users of secure payment options and data protection.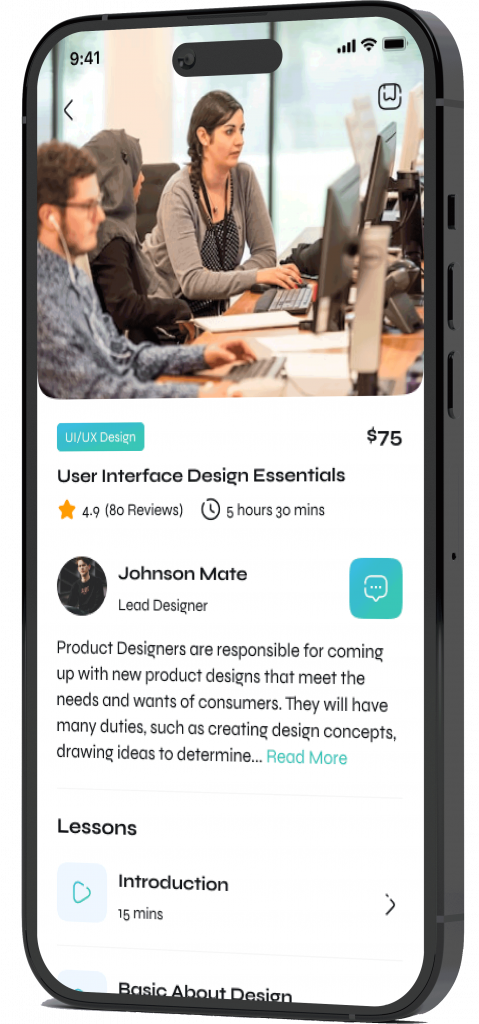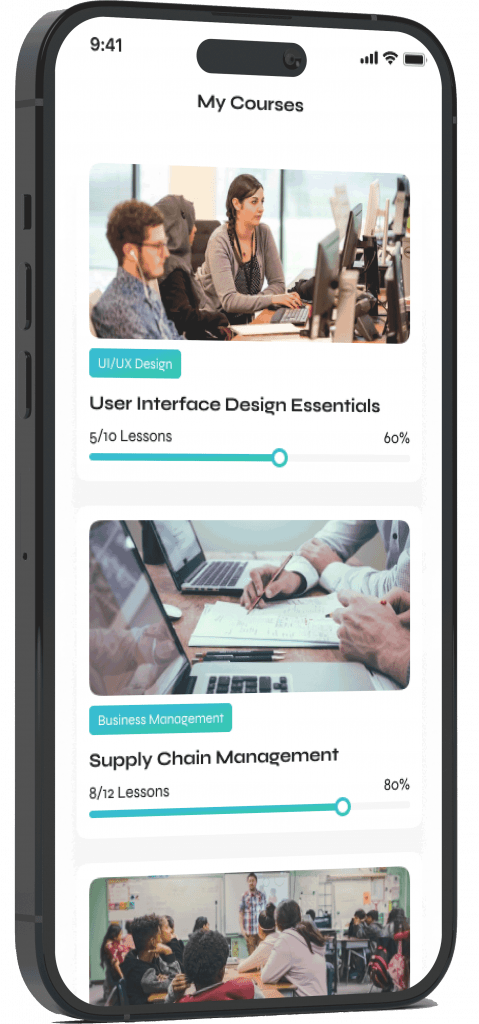 Accessibility Features
Mention any accessibility features that make the app inclusive for all users, including those with disabilities.
Multi-Language Support
If the app supports multiple languages, highlight this feature to attract a diverse user base.
Free Trial or Demo
If applicable, offer a free trial or demo period to encourage users to try the app before committing.
App Store Links
Provide clear and prominent download links for both the App Store and Google Play Store to make it easy for visitors to install the app.
Feedback and Ratings
Include a section for user feedback and ratings on courses and instructors.
Notification System
Promote the ability for users to receive notifications about course updates, assignments, and deadlines.
Note: One week consists of 5 working days for development purposes.
40 Hours / Per Month = 800 USD.

80 Hours / Per Month = 1500 USD.

160 Hours / Per Month = 2500 USD.
Aesthetic, intuitive, and functional interfaces enhance user experiences and ease task completion.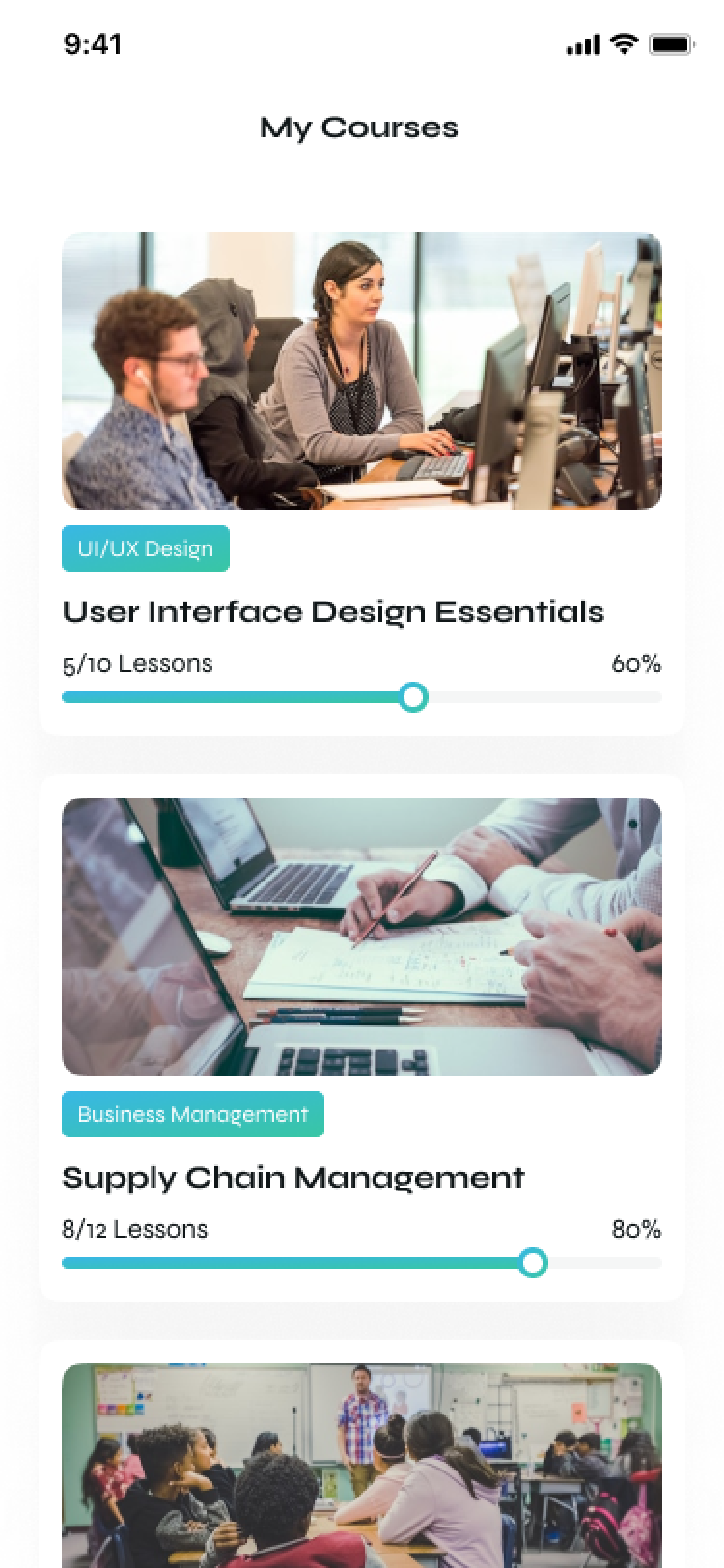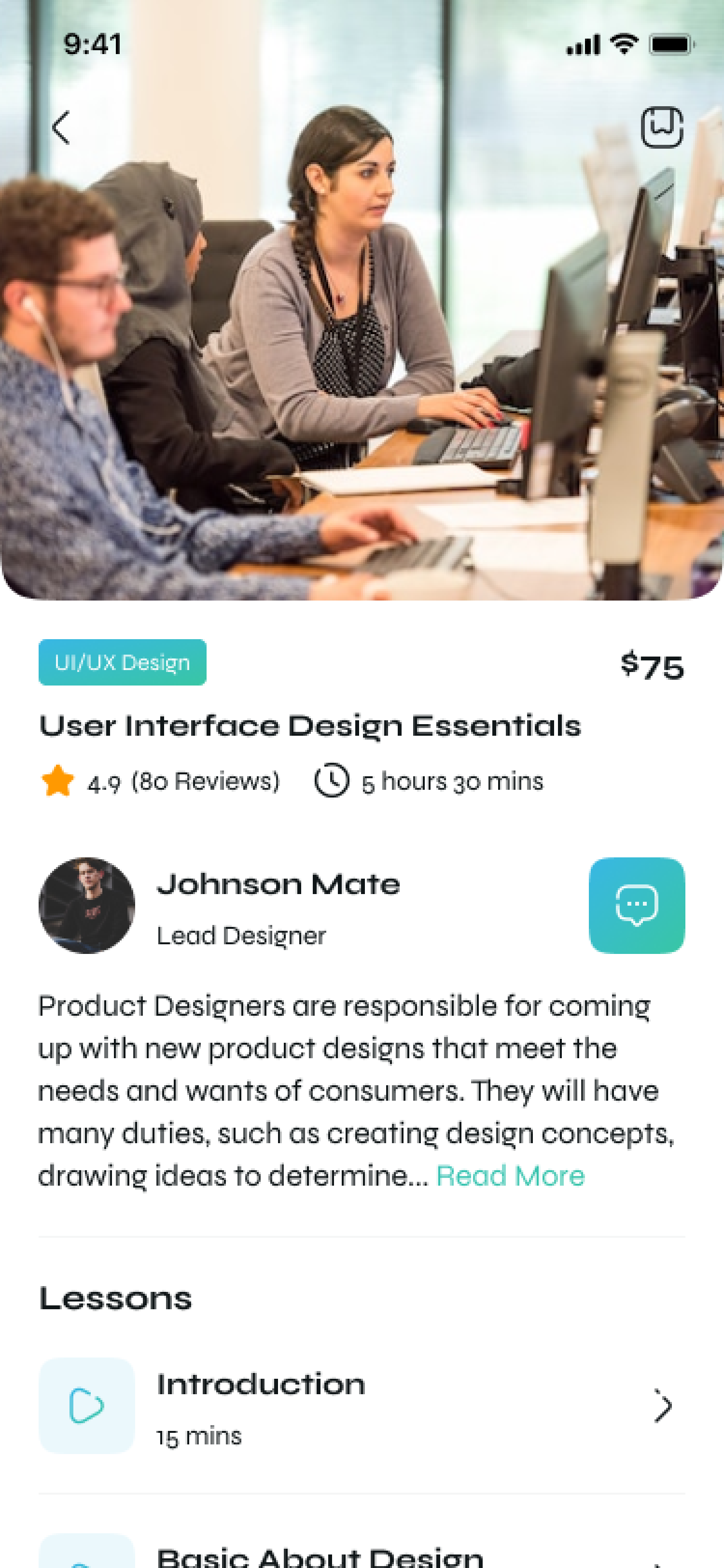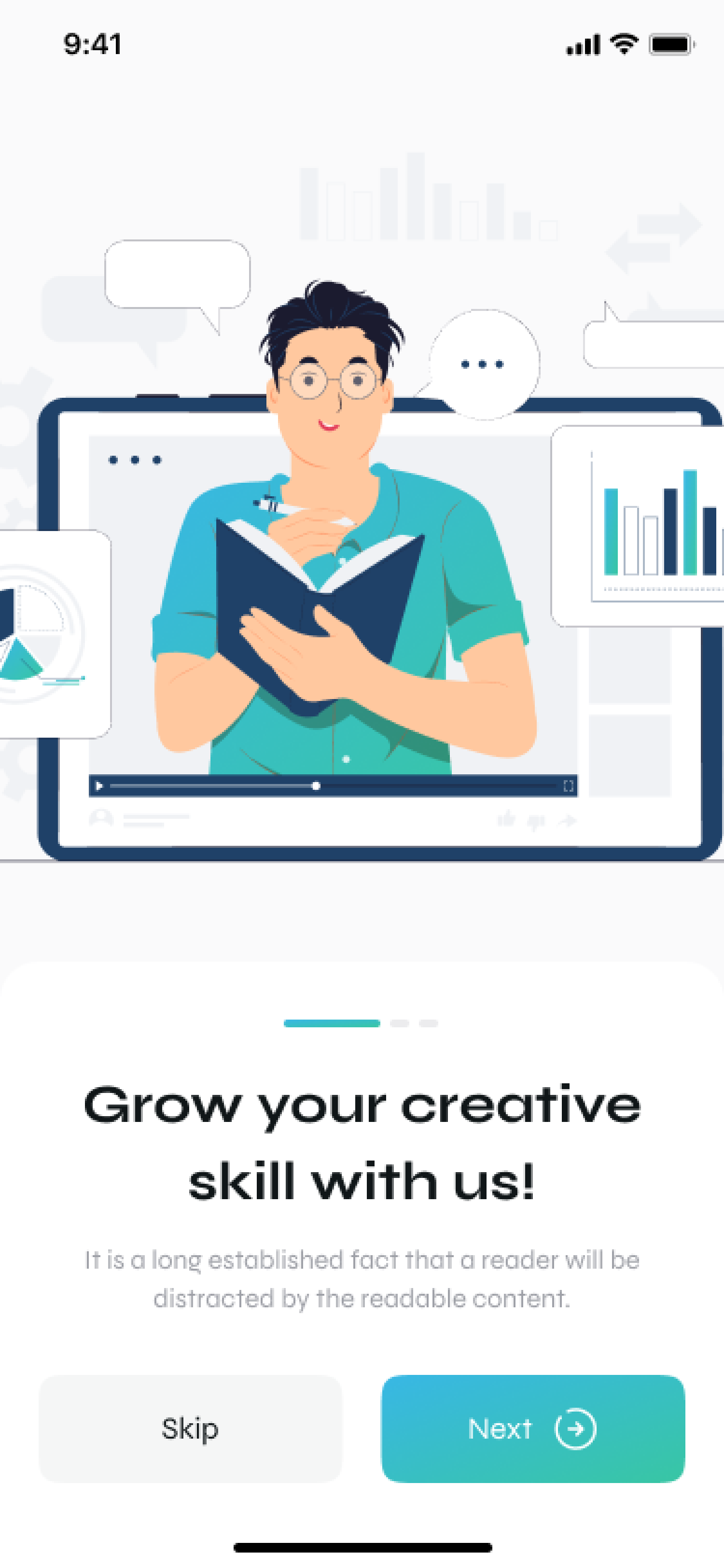 Frequently Asked Questions
FAQs provide quick and easy answers to common inquiries,
reducing the need for additional customer support.
How can I create a profile on the Education App?
To create a profile, simply sign up with your personal information, educational background, and learning preferences during the registration process.
Can I access a wide range of educational content on the app?
Yes, our app offers a vast library of educational content, including courses, lessons, videos, quizzes, eBooks, and interactive modules.
Can I track my learning progress and achievements?
Yes, you can easily track your learning progress, including course completion, quiz scores, and achievements within the app.
Are there assessments and quizzes for evaluating my understanding of the content?
Absolutely! We provide quizzes, tests, and assignments to assess your comprehension and offer instant feedback.
Do you offer certificates or badges upon course completion or achievements?
Yes, we award certificates or digital badges to recognize your accomplishments and enhance motivation.
Is content available in multiple languages?
Yes, we offer content in multiple languages to cater to a diverse user base.
How can I communicate with my instructors or fellow students for assistance?
You can use our private messaging and communication channels within the app to interact with instructors and peers.
How do you ensure the privacy and security of user information and educational data?
How do you ensure the privacy and security of user information and educational data?
Start Your Project With Us