What sets this app apart are
its distinctive features!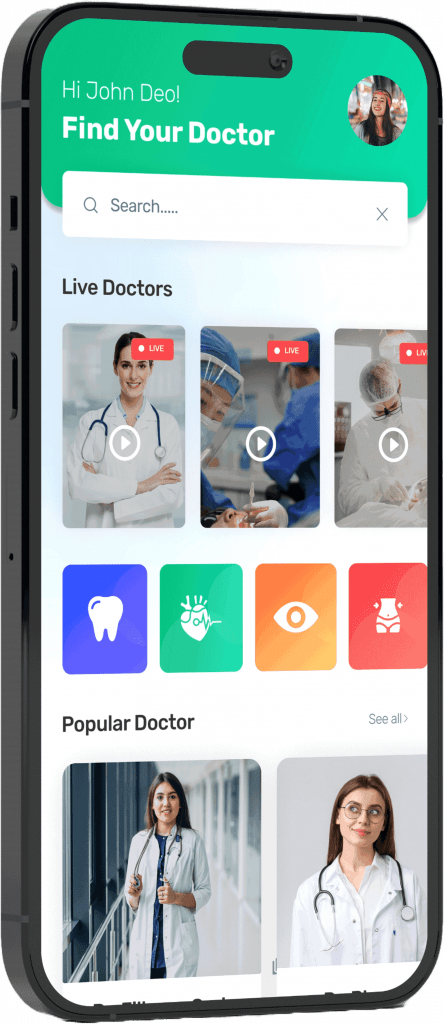 User Registration and Profiles
Allow users to create profiles with personal information, medical history, and contact details.
Find Doctors
Provide a directory of healthcare professionals, including doctors, specialists, and clinics, with detailed profiles, qualifications, and patient reviews.
Search and Filters
Implement search functionality with filters for location, specialty, insurance acceptance, and appointment availability.
Virtual Health Assistant
Implement a virtual health assistant or chatbot that can provide basic medical information and answer common health-related queries.
Telemedicine
Facilitate video or audio consultations with doctors for remote medical assessments and prescriptions.
Medication Reminders
Send medication reminders and dosage instructions to help patients adhere to their treatment plans.
Appointment Booking
Allow users to schedule appointments with healthcare providers, view available time slots, and receive appointment confirmations.
Doctor's Availability Calendar
Display doctors' availability and appointment schedules, allowing patients to book appointments based on their convenience.
Prescription Renewal
Enable patients to request prescription renewals and medication refills electronically.
Health Records and Medical History
Provide a secure platform for patients to upload and store their health records, medical reports, and test results.
Emergency Services Locator
Offer access to nearby hospitals, clinics, pharmacies, and emergency services with GPS-based location services.
Video Tutorials and Health Tips
Provide educational content, video tutorials, and health tips on various medical topics.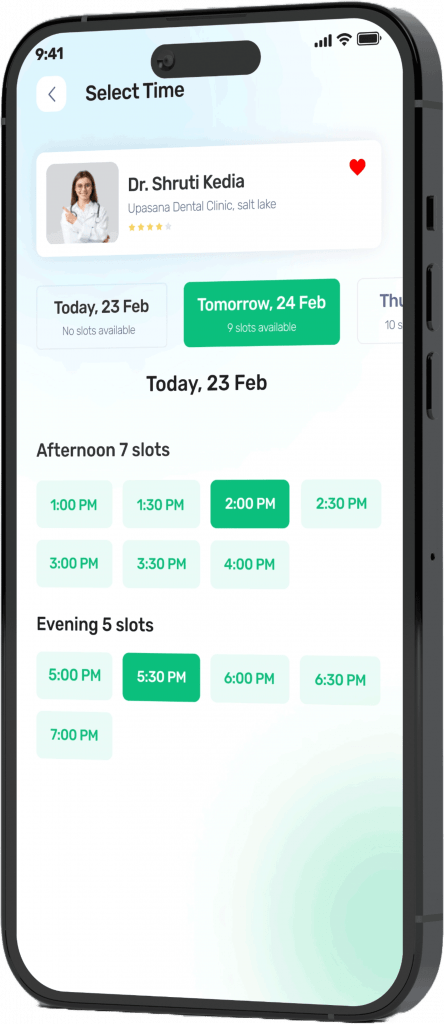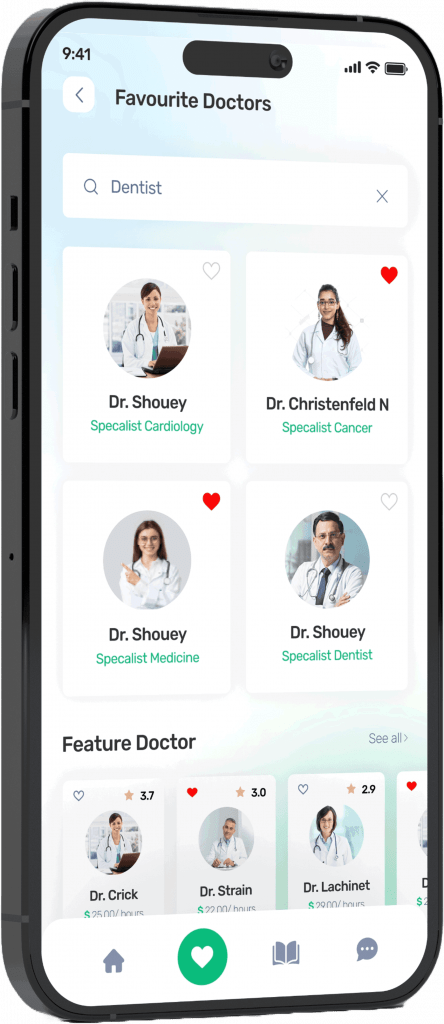 Insurance Integration
Integrate with insurance providers to check coverage, facilitate claims, and manage insurance-related tasks.
In-App Messaging
Allow secure messaging between patients and healthcare providers for non-emergency questions and follow-ups.
Doctor Ratings and Reviews
Enable patients to rate doctors and leave reviews based on their experiences to help others make informed choices.
Accessibility Features
Ensure that the app is accessible to users with disabilities by implementing features like screen readers and voice commands.
Multilingual Support
Offer the app in multiple languages to cater to a diverse user base.
Privacy and Data Security
Implement strong data privacy and security measures to protect sensitive medical information and patient records.

Note: One week consists of 5 working days for development purposes.
40 Hours / Per Month = 800 USD.

80 Hours / Per Month = 1500 USD.

160 Hours / Per Month = 2500 USD.
Aesthetic, intuitive, and functional interfaces enhance user experiences and ease task completion.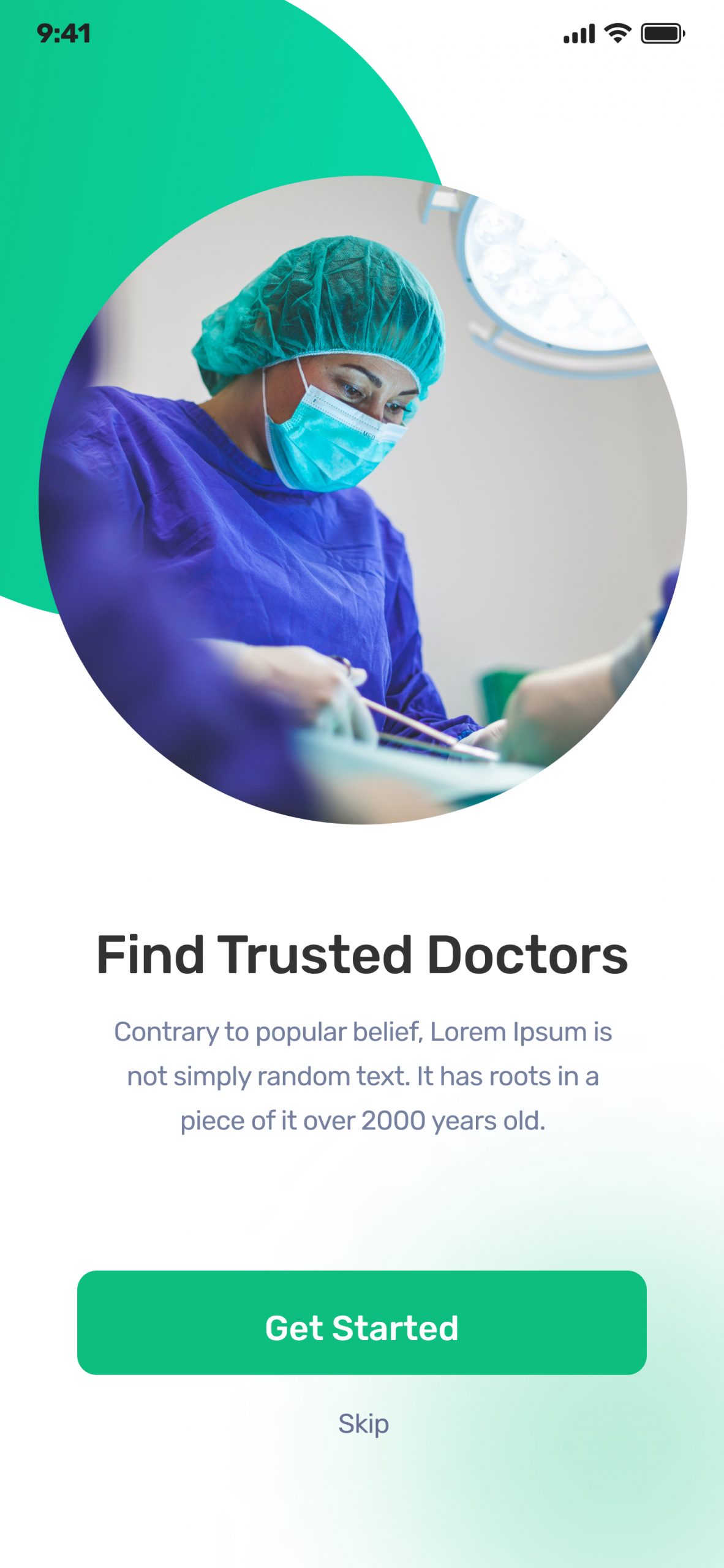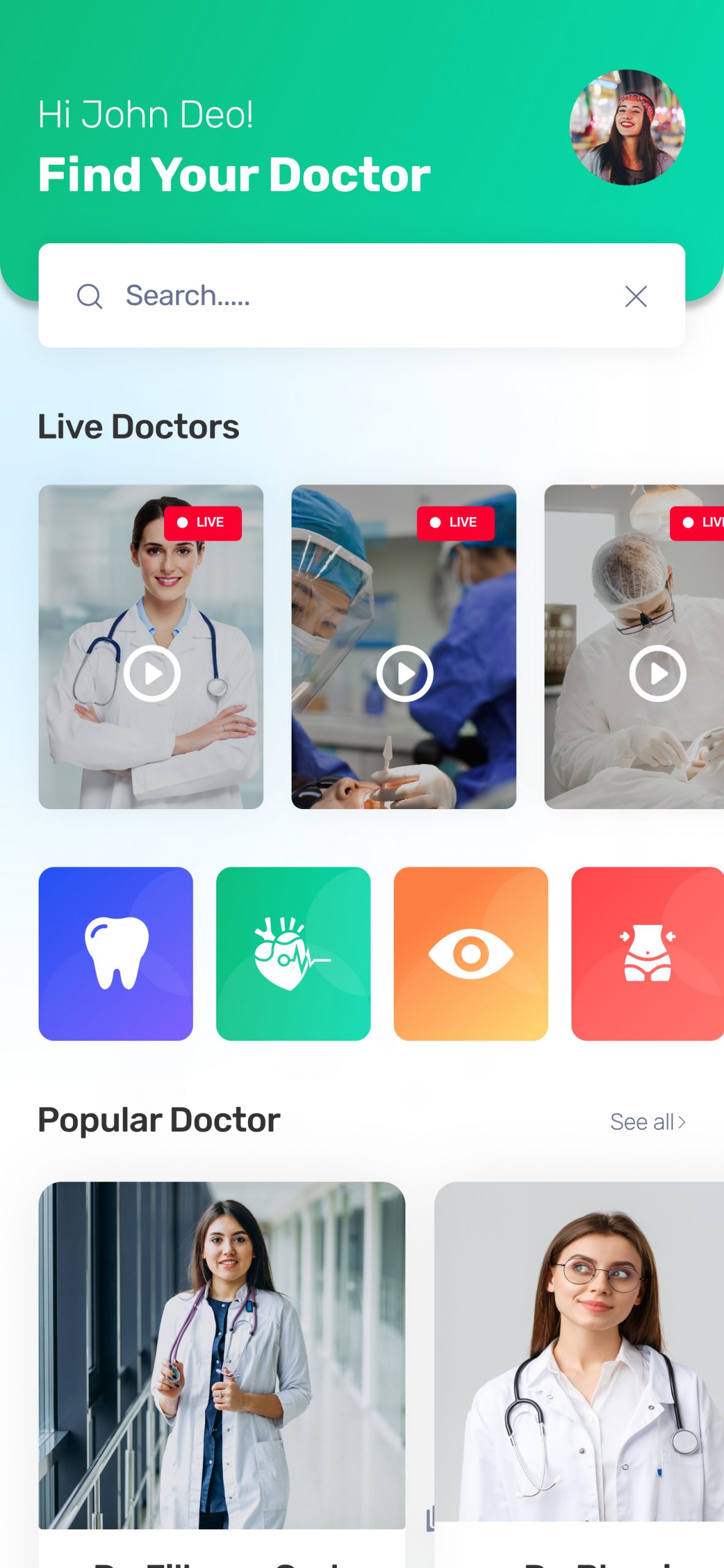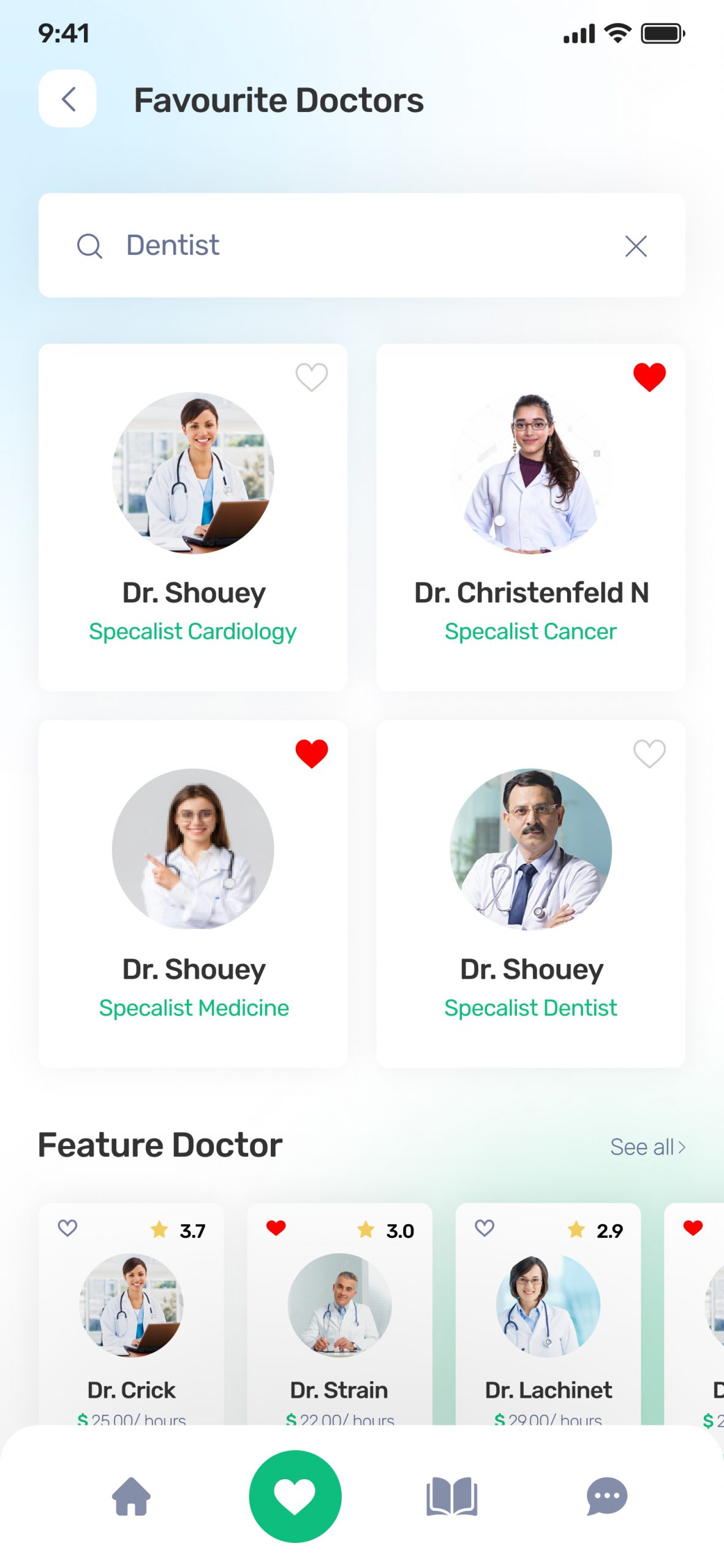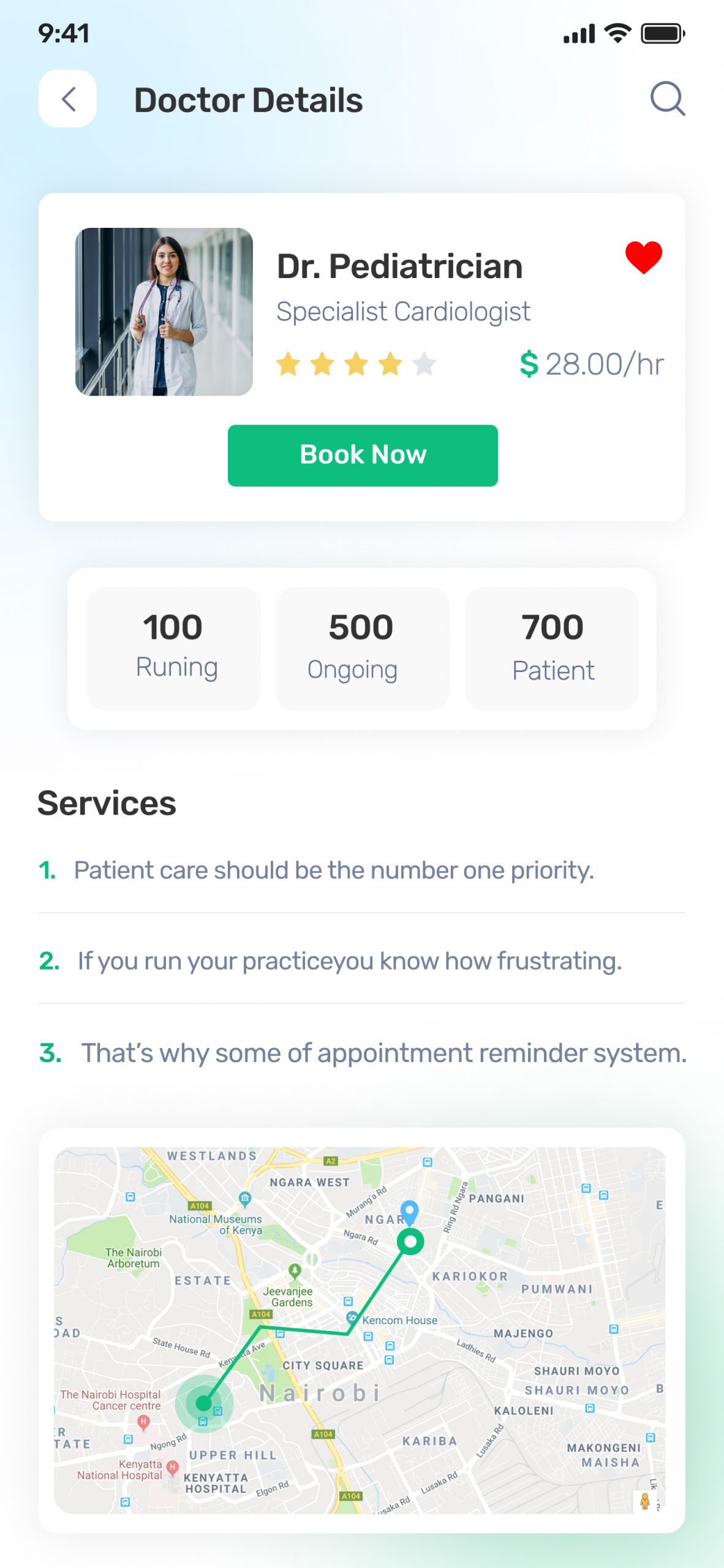 Frequently Asked Questions
FAQs provide quick and easy answers to common inquiries,
reducing the need for additional customer support.
How do I create a profile on the app?
To create a profile, go to the registration page and provide your personal information, medical history, and contact details.
How can I find the right doctor for my needs?
Use our "Find Doctors" feature to search for healthcare professionals based on location, specialty, and patient reviews.
Is my personal information secure on the app?
Yes, your privacy is a top priority. We employ robust data encryption and privacy measures to ensure the security of your personal information and payment details.
Can I schedule telemedicine appointments with doctors?
Yes, our app allows you to schedule video or audio consultations with healthcare providers.
Is my medical information secure on the app?
We prioritize data security and implement strong measures to protect your sensitive medical information and records.
How can I set medication reminders?
You can easily set medication reminders within the app to help you adhere to your treatment plans.
Can I access emergency services through the app?
Yes, you can locate nearby hospitals, clinics, pharmacies, and emergency services using GPS-based location services.
Are there multilingual options available for users who speak different languages?
Yes, we offer multilingual support to cater to a diverse user base.
How can I integrate my insurance information with the app?
We have an insurance integration feature that allows you to check coverage, manage claims, and handle insurance-related tasks.
Start Your Project With Us