What sets this app apart are
its distinctive features!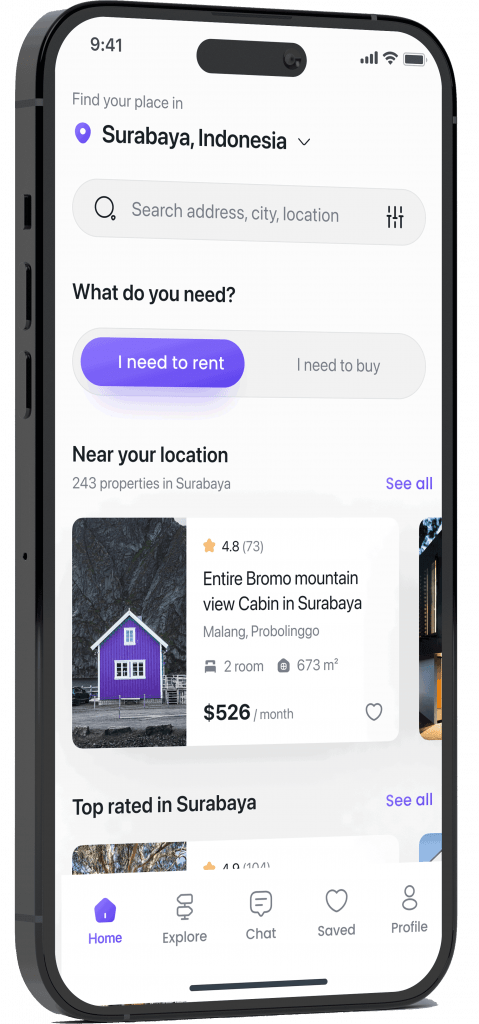 User Registration and Profiles
Create personalized to easy communication. Profiles help in personalizing property recommendations and streamlining communication with agents or sellers.
Property Search and Filters
Implement a robust search and filtering system that enables users to search for properties based on location, property type (home, shop, etc.), price range, size.
Virtual Tours and 3D Walkthroughs
Provide virtual tour and 3D walkthrough features that allow users to explore properties remotely, offering an immersive experience.
Geolocation and Maps
Integrate geolocation and maps to display properties on an interactive map, making it easier for users to explore properties in their desired areas.
Price Trends and Market Insights
Provide data and insights on property price trends in different areas, helping users make informed investment decisions.
Property Comparisons
Provide tools for users to compare multiple properties side by side, helping them make informed decisions.
Save and Favorite Listings
Allow users to save and organize their favorite property listings for easy access and comparison.
Contact Agents or Sellers
Enable users to contact property agents or sellers directly through the app for inquiries, scheduling property visits, or negotiation.
Property Sharing
Enable users to share property listings with friends or family via social media, email, or messaging apps.
Mortgage and Financing Calculators
Integrate mortgage and financing calculators to help buyers estimate loan payments and affordability.
Legal and Documentation Assistance
Offer guidance and resources related to legal requirements, property documentation, and financing options.
Schedule Property Visits
Allow users to schedule property visits or open house tours through the app, streamlining the viewing process.
Property History and Inspection Reports
Offer access to property history reports, inspection reports, and renovation details to give buyers a comprehensive view of a property's condition.
Multilingual Support
Offer the app in multiple languages to cater to a diverse user base, including international investors and expatriates.
Property Listings
Allow property owners and agents to create detailed listings for their properties, including high-quality images, property descriptions, amenities, and pricing details.
Privacy and Security Measures
Implement strong data privacy and security measures to protect user information and financial transactions.
Reviews and Ratings
Allow users to leave reviews and ratings for properties and agents, building trust within the community.
User Support and Live Chat
Provide user support channels, including live chat, to assist users with inquiries, disputes, and technical issues.
Note: One week consists of 5 working days for development purposes.
40 Hours / Per Month = 800 USD.

80 Hours / Per Month = 1500 USD.

160 Hours / Per Month = 2500 USD.
Aesthetic, intuitive, and functional interfaces enhance user experiences and ease task completion.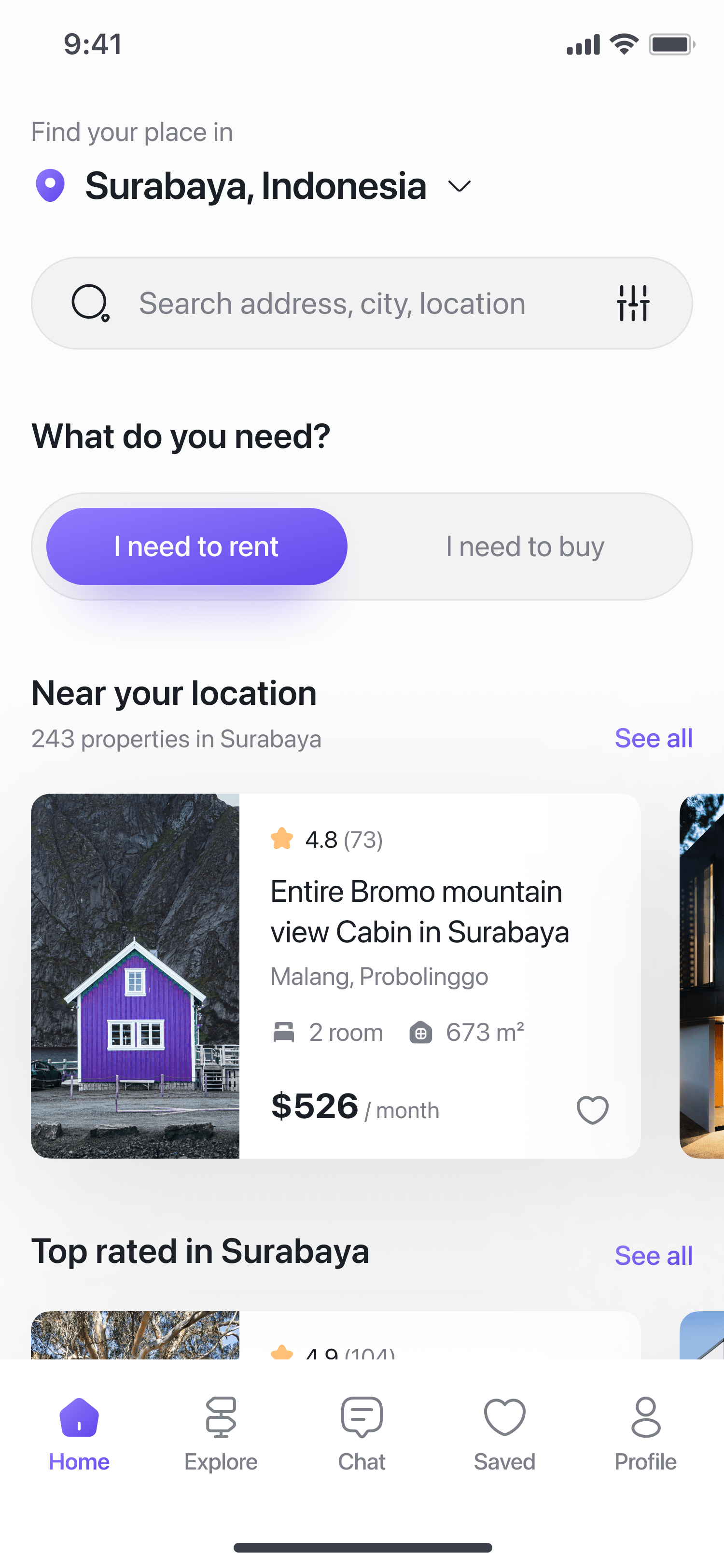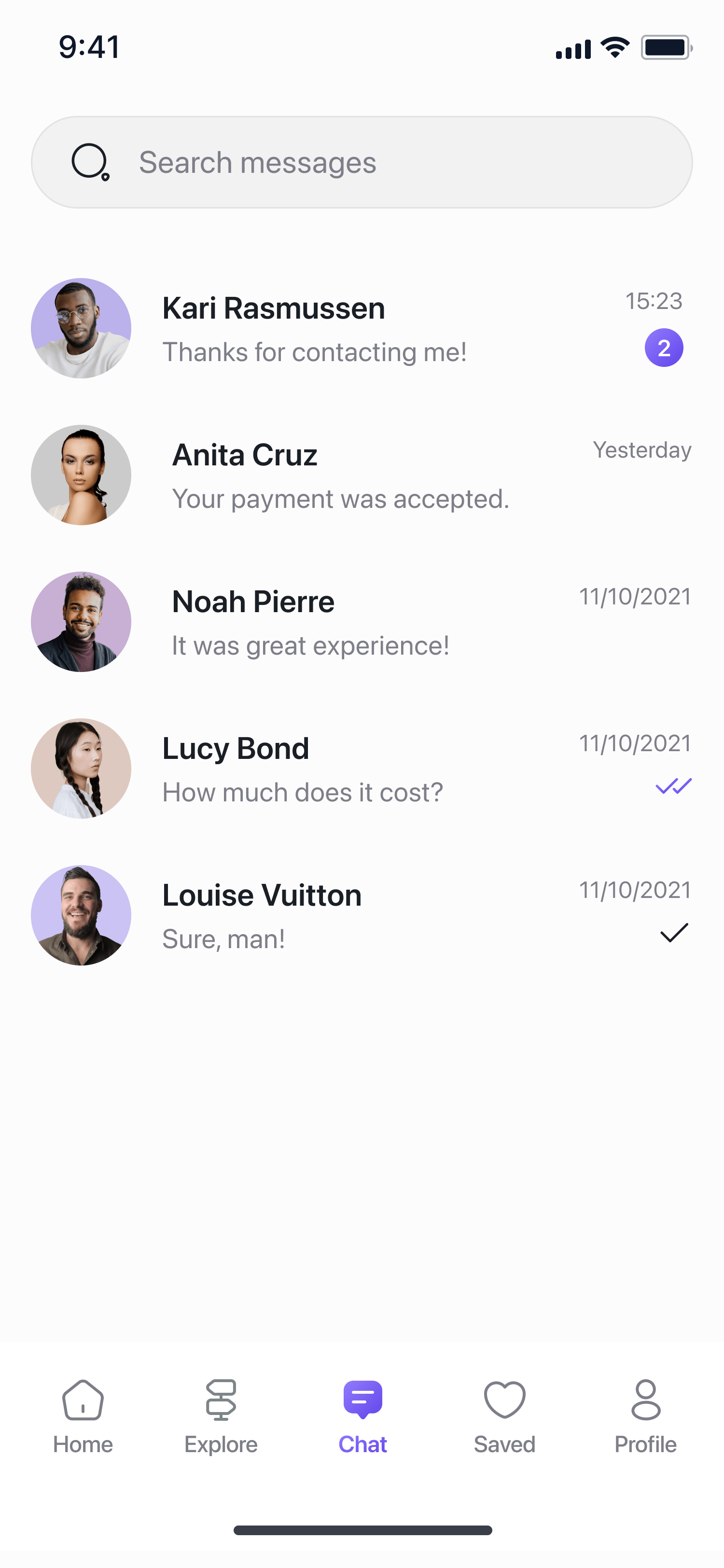 Frequently Asked Questions
FAQs provide quick and easy answers to common inquiries,
reducing the need for additional customer support.
Why do I need a property rental app for my business?
A property rental app can significantly enhance your business by providing a platform for property listings, easy communication between property owners and renters, and efficient property management. It can expand your reach and improve user experience.
Can you create apps for both Android and iOS platforms?
Yes, we specialize in cross-platform app development, ensuring your app is accessible to both Android and iOS users, reducing development costs and time.
What is the typical process for property rental app development?
The development process typically involves project planning, design, development, testing, deployment, and ongoing support. We'll work closely with you at each stage to ensure your app meets your requirements.
Can the app support multiple languages and currencies to cater to a global audience?
Yes, we can incorporate multilingual and multicurrency support to make your app accessible and user-friendly for an international audience.
What types of property rental businesses can benefit from a custom app?
Property rental apps are valuable for a wide range of businesses, including property management companies, individual property owners, real estate agencies, and vacation rental businesses.
Will the app be compatible with various mobile devices and screen sizes?
Yes, we ensure the app is responsive and compatible with a wide range of mobile devices, ensuring a consistent user experience.
Start Your Project With Us